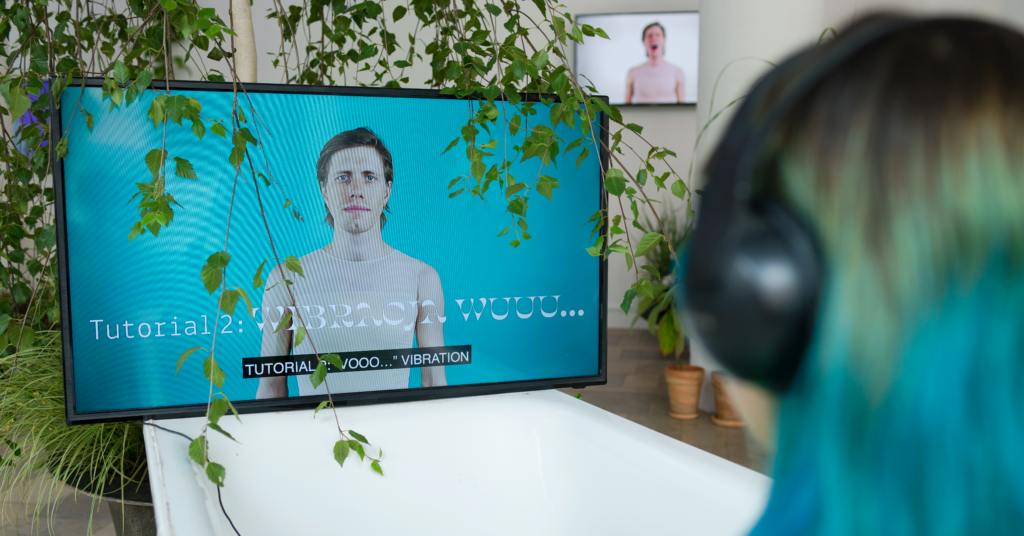 "You Are Not Alone" is a self-help post-pandemic session for one person at a time.
You will feel safe with us. We will give you tools for action and try to lift the burden off your shoulders. You will feel at home here with us. You will work on your breathing, nervous system and the emotional ecosystem of your body. You will cuddle up to yourself. Despite the solitary journey throughout the session, you will feel that you are not alone.
You may come back to us as many times as you wish. After watching the five tutorials with the large amounts of Earth, Body, Water, Fire and Air, you will get a souvenir from us, on which we will put a few stamps as proof of our love. The session arose from a need to comfort you and ourselves in the time of the pandemic.
Concept and realization: Okime Emiko
Texts and dramaturgical co-operation: Anka Herbut
Translation: Jerzy Chyb
Actors: Daria Krawczyk, Adam Zduńczyk
Scenography: mossmoss
Visual identification: Iwona Matkowska
Backstage & photo documentation: Alicja Kielan
Specialist consultation: Joanna Czarny – trauma therapist in the Somatic Experiencing method and biodynamic craniosacral therapy
dr Edyta Szczuka – scientific consultation in multisensory therapies
Editors of Lifery Radio: Czarny Latawiec / Canti Spazializzati Tuning fork recording: Jan Chrzan
Lifery designed by BUCK.Studio
This exhibition was presented in Galeria Dizajn BWA Wrocław/ Poland 3.07-27.09.2020
Are you intrested to invite this exhibition in your gallery/ artistic space/ town? fell free to contact me: contact@emiliagumanska.com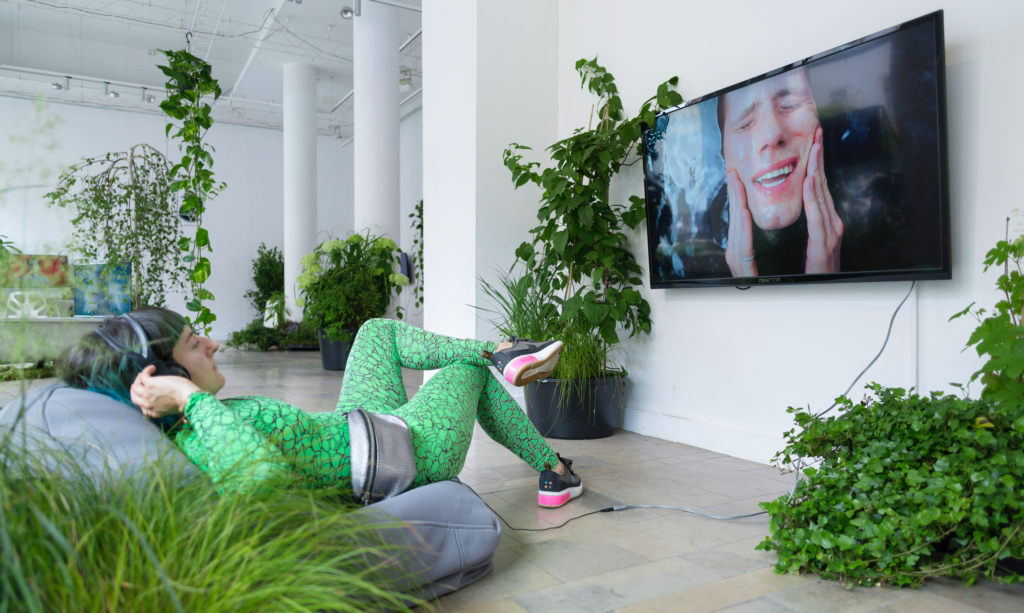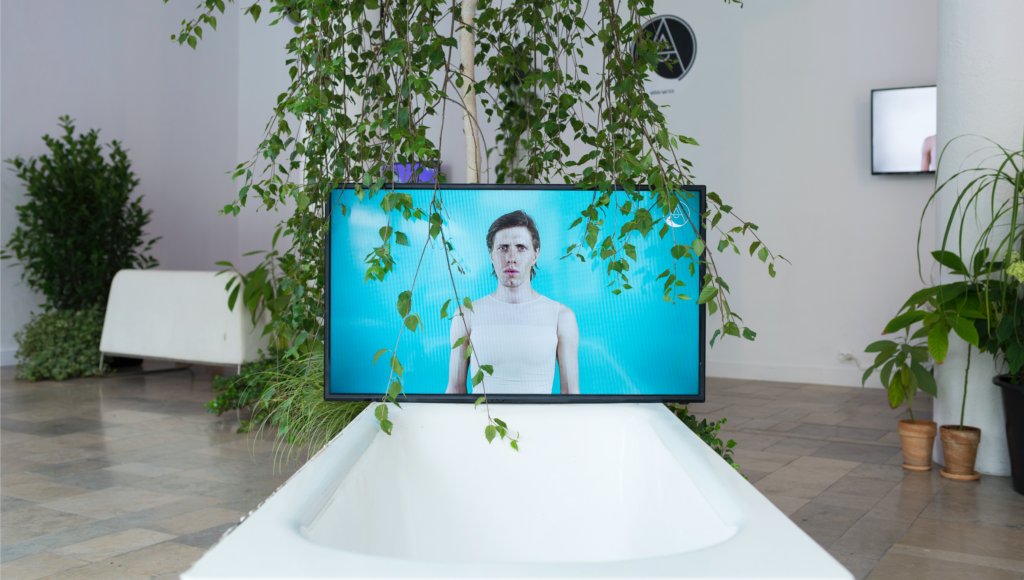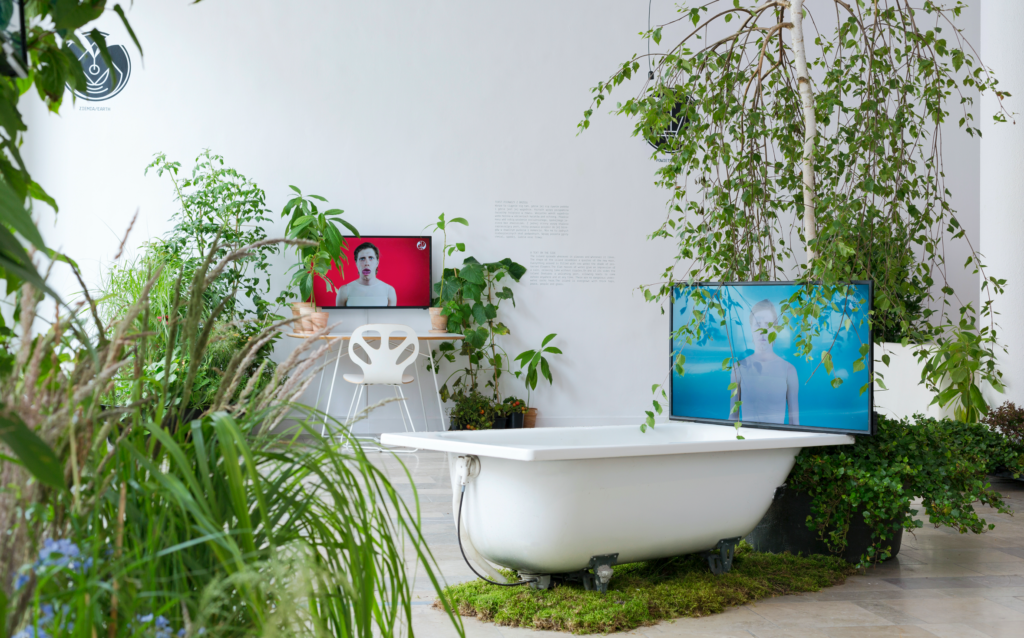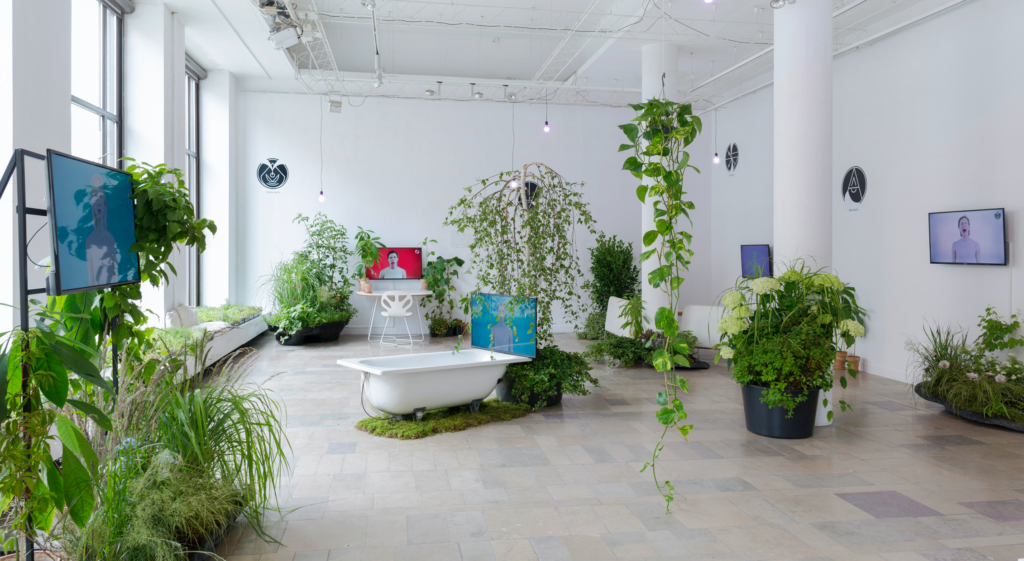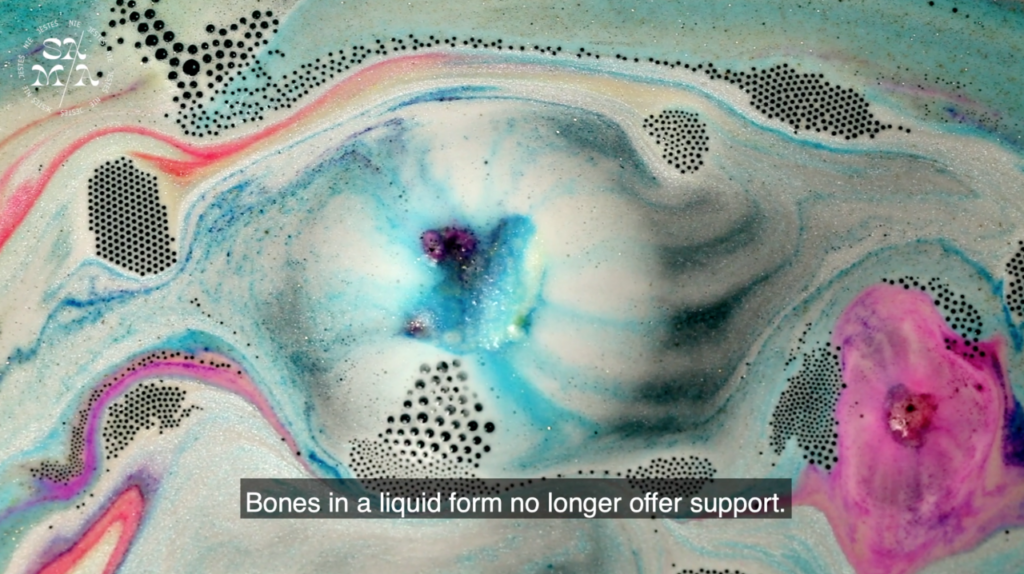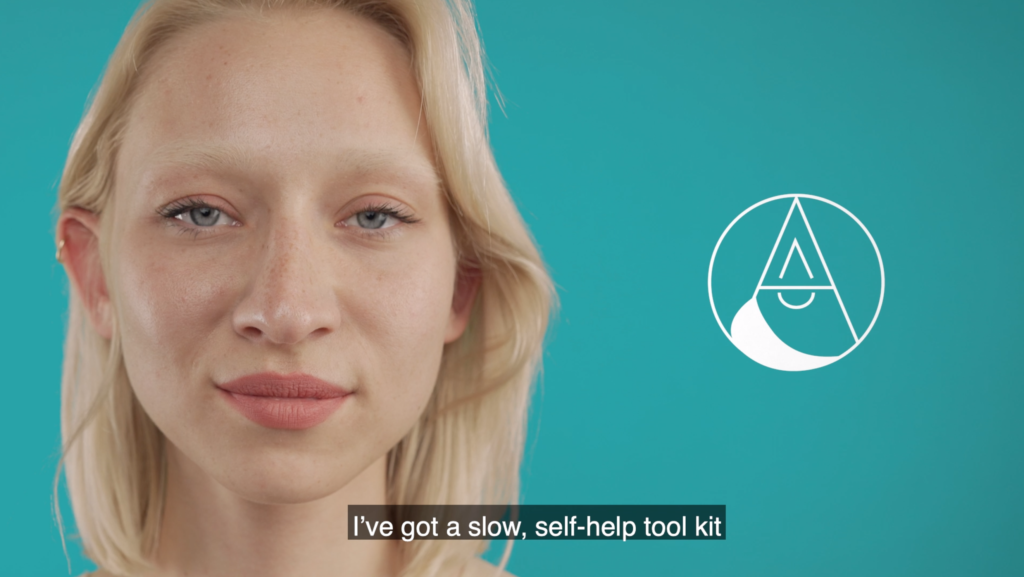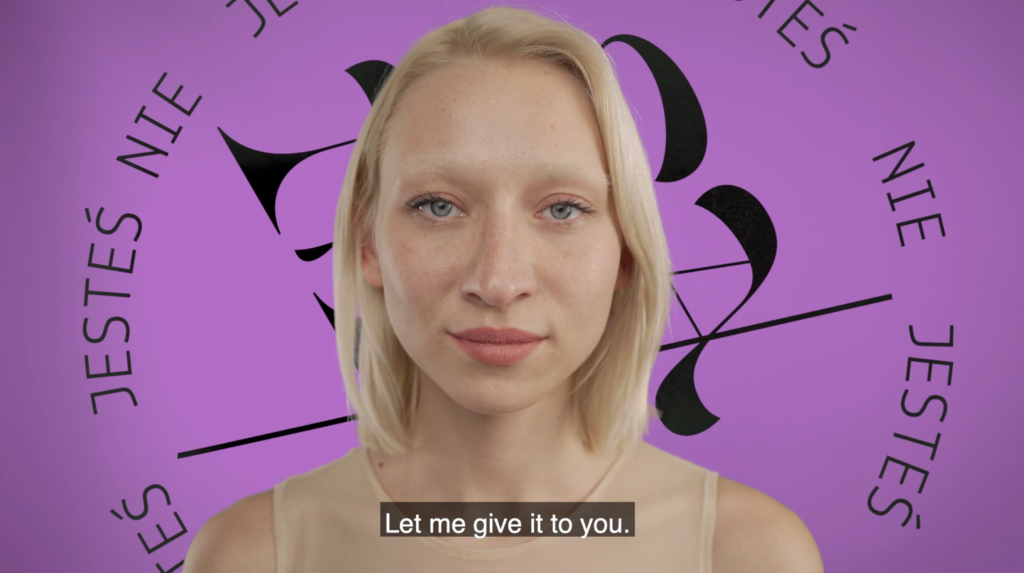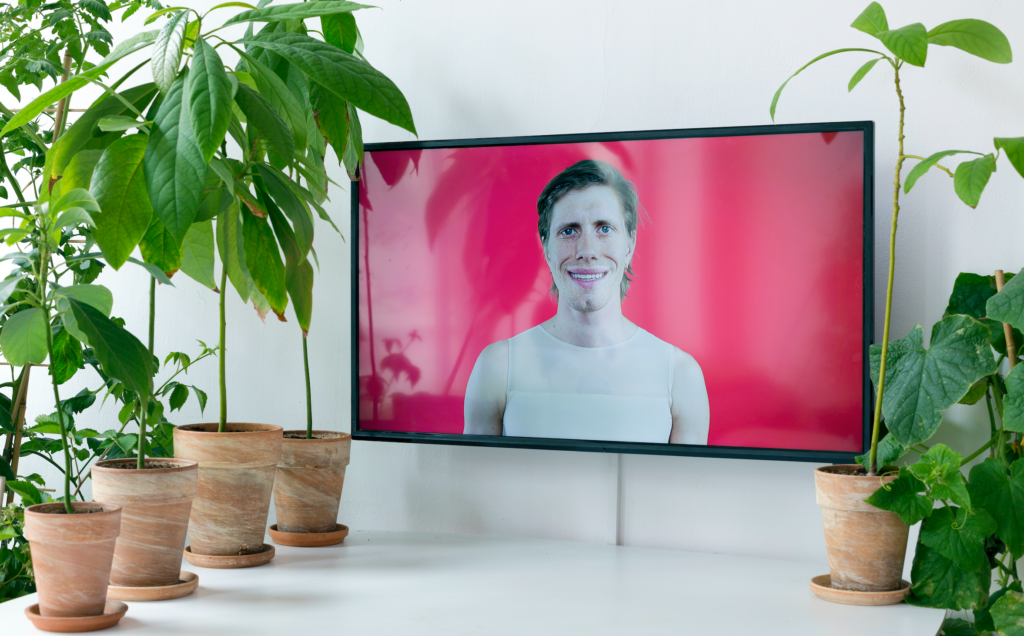 "Connective Tissues" video installation @ BWA Awangarda Wrocław 2015
Skin – group exhibitionopening: 30th January 2014, 7 p.m.
Awangarda gallery BWA Wrocław
ul. Wita Stwosza 32
Wroclaw, Poland